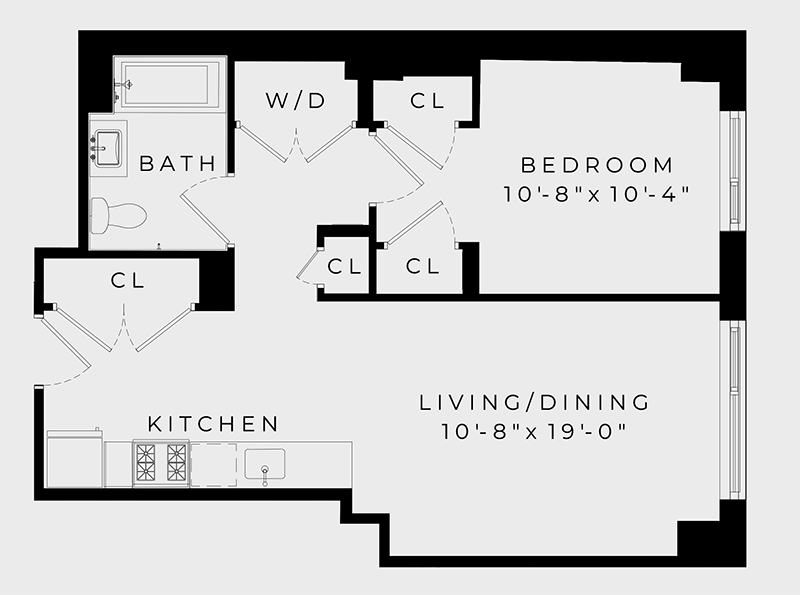 Introducing Woodside Central,
the first-of-its-kind.
LOCATED IN ONE OF NEW YORK CITYS' MOST DIVERSE AND PROMINENT NEIGHBORHOODS, WOODSIDE CENTRAL IS A GATEWAY TO A UNIQUE AND VIBRANT COMMUNITY THAT PRIDES ITSELF ON ITS AUTHENTICITY. Our branding work included creating a logo and developing marketing materials that emphasized the central location and modern amenities that Woodside Central had to offer.
In addition to our branding efforts, we also developed a range of marketing materials, including a website and advertising campaigns, that emphasized the convenience and accessibility of Woodside Central's location.
Our advertising campaigns highlighted the building's proximity to public transportation, restaurants, shopping, and everyday living needs to attract a diverse range of renters who were looking for a convenient and luxurious living experience.
Overall, our branding, marketing, and advertising efforts played a key role in promoting Woodside Central as a premier living destination in Queens offering conveniences that appeal to a wide range of renters.