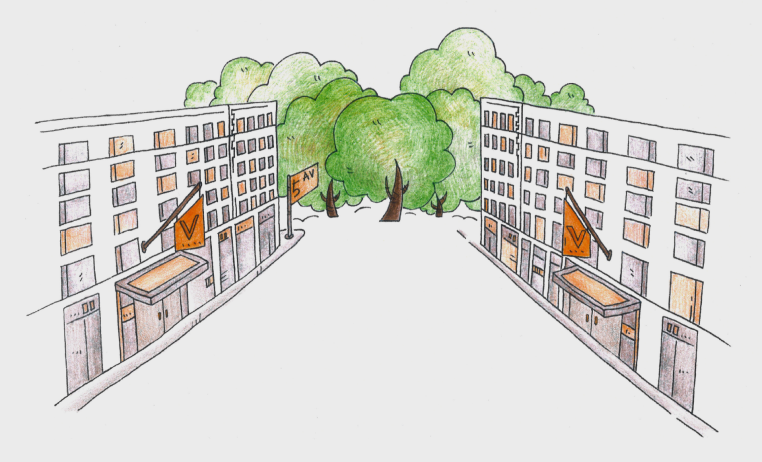 ATOP CENTRAL PARK,
just north of Museum Mile,

sits The Fifth Avenue Condominium.
By developing a comprehensive branding system for The Fifth Avenue, including naming the building and creating a logo, DAM helped establish a distinctive visual identity that set it apart from other buildings in the area which included hand-drawn illustrations of The Fifth Avenue building, the surrounding neighborhood, and Central Park as part of the overall identity.
These illustrations helped further establish a unique and recognizable visual identity for The Fifth Avenue, highlighting the building's prime location in Manhattan and its proximity to world-renowned cultural destinations.
The illustrations also added a personal touch to the branding, giving potential buyers and renters a glimpse into the character and charm of the neighborhood.
Our efforts to build a strong brand image were complemented by a variety of marketing materials, including a website, brochures, and advertising campaigns that highlighted the unique features and benefits of The Fifth Avenue.