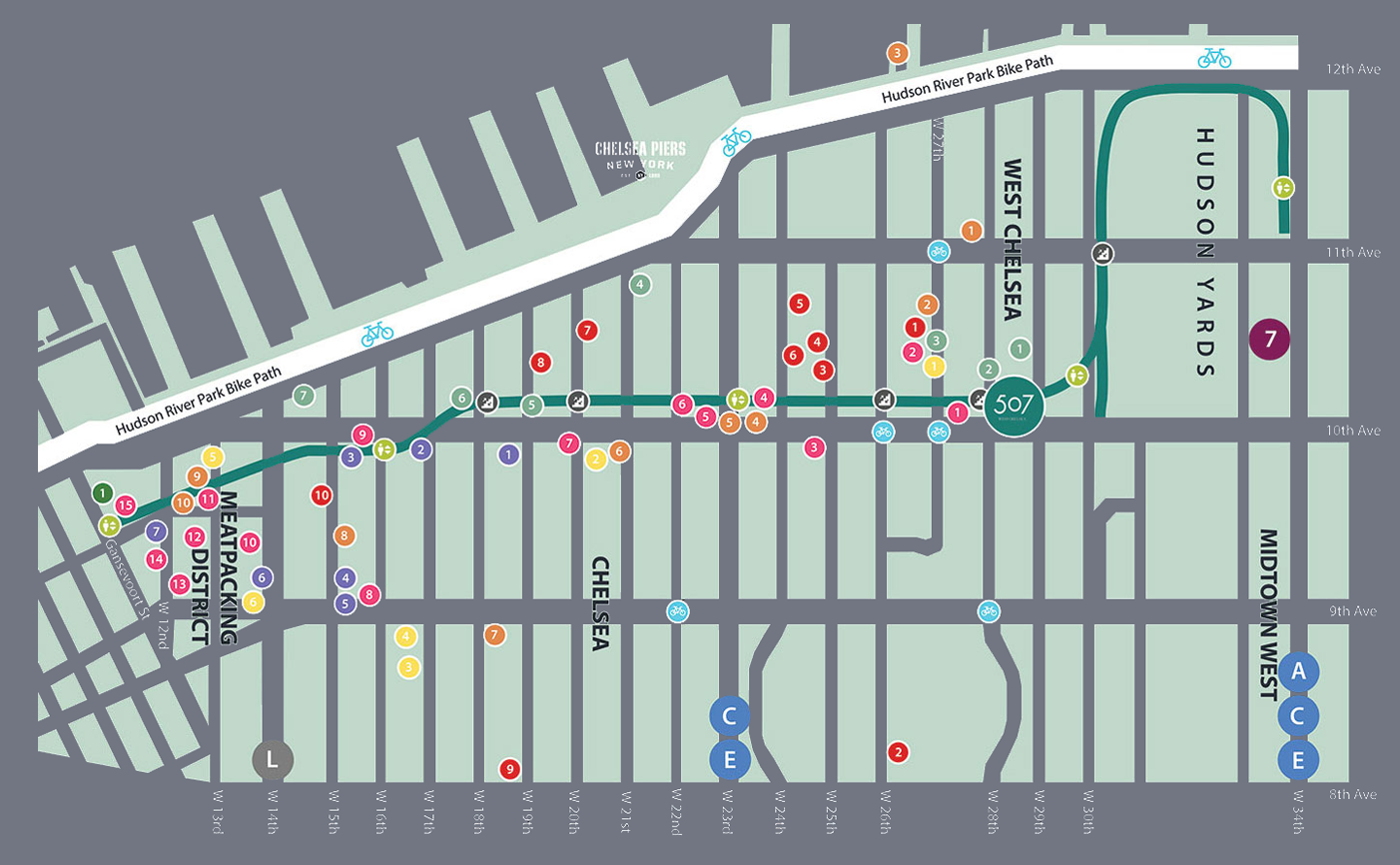 Luxe Living on the High Line
507 West Chelsea, a striking new addition to Manhattan's cityscape offering a distinguished collection of exquisitely contemporary residences that redefine the West Chelsea lifestyle. DAM developed a range of marketing materials, including a website, brochures, and advertising campaigns, that emphasized the building's modern elegance and warm industrial style.
One of our innovative marketing tactics was an interactive walking map of the High Line, showcasing what a day in the life of living at 507 West Chelsea would be like.
This map allowed potential buyers and renters to explore the surrounding area, including the High Line's stunning parks and cultural landmarks, and envision the vibrant lifestyle that 507 West Chelsea offers.
We developed a comprehensive branding system for the property that emphasized the convenience and accessibility of West Chelsea's cultural and cosmopolitan lifestyle.
Overall our branding work included creating a logo and developing materials that highlighted the bold and innovative design of 507 West Chelsea and the rejuvenating lifestyle it offers.